Culpeper County Schedule Building Inspection Help
For best results, run this application using Internet Explorer version 5.0 or later, make sure Java Script is enabled and set monitor display to 1024 x 768 pixels. For instructions about enabling Java Script, click here.
Continue to Schedule Building Inspection
---
Table of Contents
---
Use the Schedule Building Inspection Application to arrange a building inspection. To use this option, a password must have been provided to you by Culpeper County and the permit number must be known.
Back to Top
---
Enter Permit Number, Year and Password. Then, press Continue button.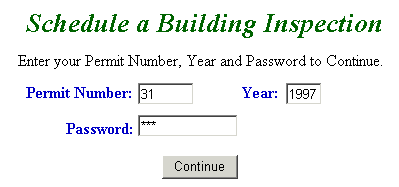 ---
All Permits for the Permit Number are displayed. Click on the Inspections link next to the desired Permit Type to view inspections information or schedule an inspection. Pressing the Previous button returns user to the Main Screen.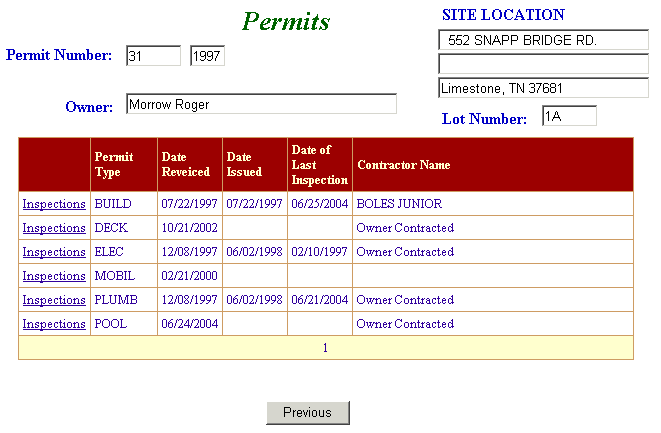 ---
The Inspections Screen lists all Inspection Types for the Permit Type and information for scheduled inspections is displayed. To schedule an inspection, press Schedule link next to the appropriate Inspection Type. The Previous button returns the user to the Permits Screen.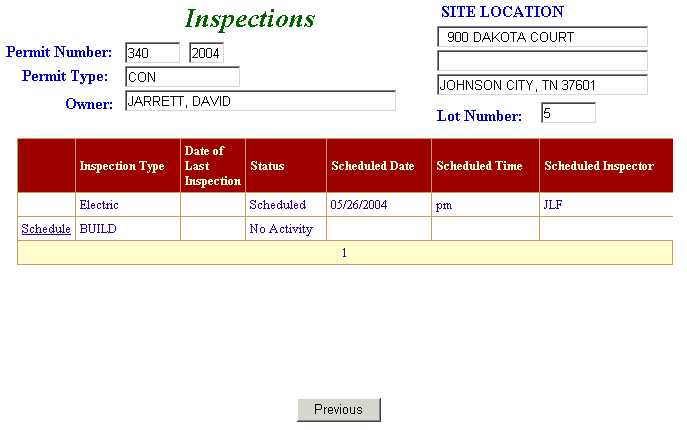 ---
Select the desired Date for the Inspection and A.M. or P.M. for Time. Add any Notes to Inspector and enter Primary and Alternate Contact Number. Press the Submit button to send the request or press Previous button and return to Inspections Screen.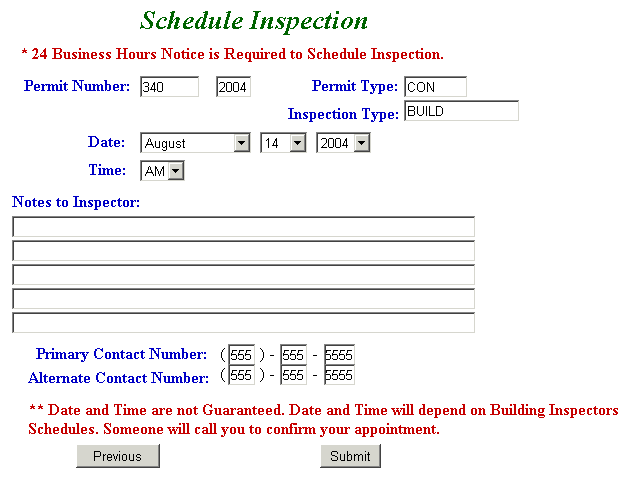 ---
After the Submit button is pressed, the user is returned to the Inspections Screen. The scheduled inspection can be altered or deleted by clicking the Change link next to the Inspection Type.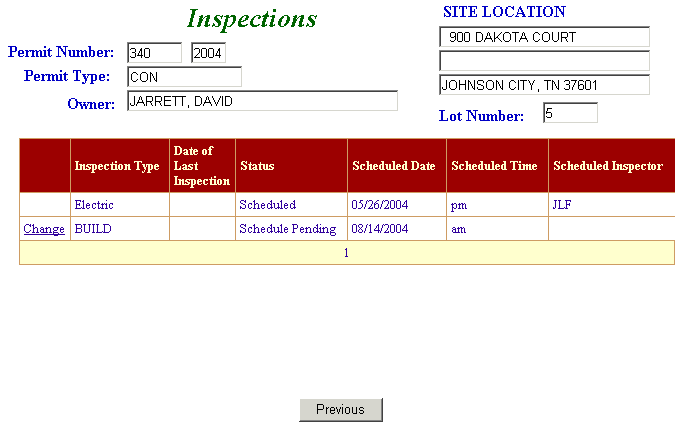 ---
Change any information necessary and then press the Submit button, or press Delete This Schedule Request button to remove the Inspection from the schedule.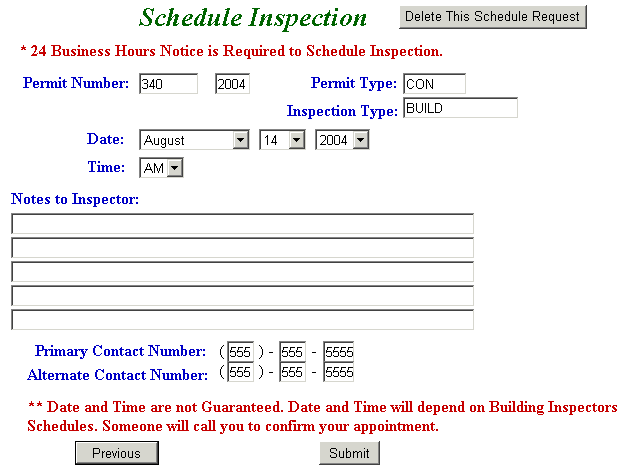 ---
Continue to Schedule Building Inspection